Englishsprachige Testverfahren
Neu im Programm!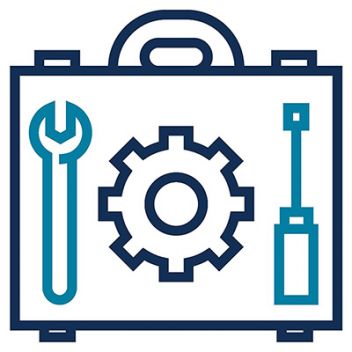 Charakteristika
| | |
| --- | --- |
| Anwendungsbereich | Digital, Paper & Pencil |
| Anwendungsgruppe | Kinder, Jugendliche, Erwachsene |
Bestellen Sie englischsprachige Testverfahren im Pearson UK Webshop
1. Klicken Sie auf den Produktnamen
2. Registriern Sie sich einmalig im Pearson UK Webshop
3. Bestellen Sie die gewünschten Testverfahren direkt nach Deutschland
The Conners Continuous Performance Test 3rd Edition™ (Conners CPT 3™) is a task-oriented computerised assessment of attention-related problems in individuals aged 8 years and older.
By indexing the respondent's performance in areas of inattentiveness, impulsivity, sustained attention, and vigilance, the Conners CPT 3 can be useful to the process of diagnosing Attention-Deficit/Hyperactive Disorder (ADHD) and other neurological conditions related to attention. The Conners CPT 3 provides objective information about an individual's performance in attention tasks, complementing information obtained from rating scales such as the Conners 3.
The PANSS is based on findings that schizophrenia comprises at least two distinct syndromes. The positive syndrome, consisting of productive symptoms, and the negative syndrome, consisting of deficit features.
The ASRS was designed to effectively identify symptoms, behaviours and associated features of Autism Spectrum Disorders (ASDs) in children and adolescents aged 2 to 18.
This innovative instrument, authored by the highly respected Sam Goldstein, Ph.D., and Jack A. Naglieri, Ph.D., is a norm-referenced assessment based on a nationally representative sample, designed to identify symptoms, behaviours and associated features of the full range of Autism Spectrum Disorders.
The ASRS scale is an easy-to-use and convenient tool intended for psychologists, school psychologists, clinical social workers, physicians, counsellors, psychiatric workers and pediatric/psychiatric nurses.
The ASRS will assist you in the diagnostic process. ASRS items assess DSM-V-TR™ symptom criteria for ASDs. When used in combination with other assessment information, results from the ASRS can help guide your diagnostic decisions, treatment planning, ongoing monitoring of response to intervention, and evaluating the effectiveness of a treatment programme for a child with an ASD.